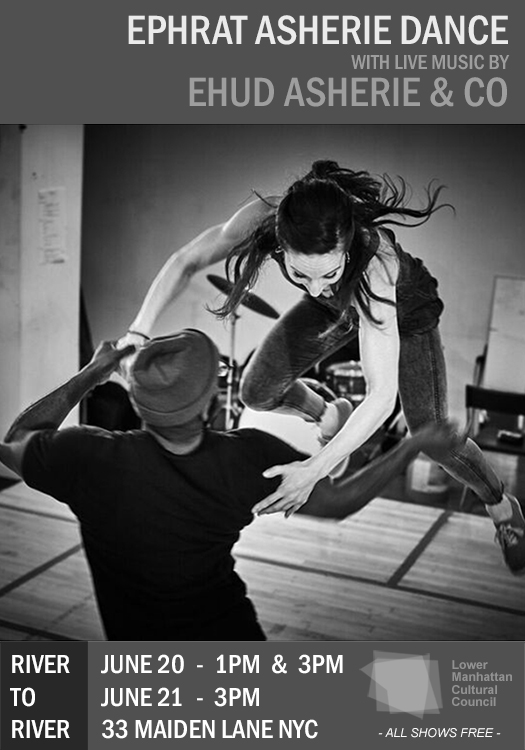 UP & COMING in 2016

River to River Festival
June 20th at 1pm and 3pm
June 21st at 3pm
33 Maiden Lane, NYC
All performances are FREE





Open Studios at the LMCC
May 27th at 6:30pm
125 Maiden Lane, NYC
Free with RSVP
here
.

Ailey BFA Spring Concert
May 26th at 7:30pm
405 W. 55th Street, NYC

Extended Life Choreographic Residency at the LMCC
April 26th - May 30th
125 Maiden Lane, NYC
Show n Prove Hip Hop Studies Conference
April 8th - April 10th
University of California, Riverside
Choreographic Residency at the University of Wisconsin-Milwaukee
March 10th - March 13th
University of Wisconsin-Milwaukee
APAP with Booking Dance NYC
January 17th 5:30pm and 8pm
Rose Hall, Jazz at Lincoln Center
Broadway @60th Street, 5th floor
5:30pm: For Nina
8pm: ThruLine
Please click here for tickets!

2015
New Directions Choreography Lab
December 11th 2pm
Alvin Ailey Dance Center
405 W 55th St, New York, NY

FiraTarrega
September 11-13th
Pl. Nacion, Tarrega, Spain
9:25pm, 8:55pm, 7:55pm

Summerstage
August 16-17th
Marcus Garvey Park, New York City
7pm

2014
Summerstage:Dance off the Grid
August 9
7pm
East River Park
Unreal Hip Hop
June 25-29
8:15pm
June 28 and 29 2:15pm Jacob's Pillow
358 George Carter Road
Becket, Massachusetts 01223
Tel: 413.243.0745
Ephrat Asherie Dance will be performing at the Doris Duke Theater as part of an evening entitled "Unreal Hip Hop."
Open Studios at the Lower Manhattan Cultural Council May 3 and 4, 1-6pm One Liberty Plaza
New York, NY 1006
EAD and EAD2 will be show excerpts of two pieces.
More info and RSVP options coming soon.
Brooklyn Dance Festival
April 26 and May 3, 2014
7pm
May 4, 2014
6pm
The Actors Fund Arts Center
160 Schermerhorn Street, Brooklyn 11201
performances by ead2
EAD2 will be performing a new piece entitled "Grab Her," as part of an evening showcasing the work of eight choreographers.
Tickets and info available
here
.
---
---